BEST CYBER SECURITY COURSE IN NOIDA | CYBER SECURITY TRAINING ONLINE
4.9

out of

5
based on
4587
Votes.
Table of Contents
Are you Looking for the Best Institute for Cyber Security Training in Noida? DUCAT offers CEH Ethical hacking training courses in Noida with live projects by expert trainers. Our Ethical Hacking training program in Noida is specially designed for Under-Graduates (UG), Graduates, working professionals, and also for Freelancers. We provide end to end learning on Hacking Domain with deeper dives for creating a winning career for every profile.
Cyber Security Course
Cyber Security courses are becoming more popular among young people. As more businesses, large and small, entering in the digital world and generate massive amounts of data every day. In the current digital era, sensitive and important data are routinely kept on computers, mobile devices, and online backup platforms, making it necessary to secure this data from cybercriminals. As we know, an immense amount of information is an invitation to danger.
Cybercrime is on the rise far and wide, because hackers are inventing new and efficient methods for illegally stealing critical data and information. Considering the fact that a growing number of companies are turning to Cyber Security specialists to keep hackers out of their networks. It creates efficient job opportunities for cyber security specialists. If you want to accomplish a promising career in this job role must enroll in the best Cyber Security Training Institute in Noida.
Why Cyber Security is Popular Nowadays?
The ability to extract insight and information from data has led some to claim that it is now more valuable than oil. And once they have this information, fraudsters can easily steal your accounts and invade your company. As a result, cyber security is necessary. Because it secures all different kinds of information against loss and theft. Government and commercial information systems are also included, as are sensitive data, private information, sensitive personal data, and proprietary information. Concern over the safety of the data has also grown as it continues to grow. Due to this, there is an absurdly high and phenomenal demand for cyber security positions worldwide.
Cyber Security Course Objective
You will gain in-depth knowledge about the importance of Cyber Security in general and how it can help secure confidential data from unpredictable attacks. This course is designed to teach students about cyber defense architecture, various types of threats, features, and tools that can be utilized in this sector, as well as how to cope with them in a real-world scenario.
The confidentiality, integrity, and availability of information are the three main goals of cyber security, which nearly includes a discussion about the safety of computer networks and systems every time. The primary goal of this course is to provide candidates with the fundamental knowledge and skills required to protect and defend computer systems. Students will be taught how to create, operate, and evaluate cyber security measures in order to secure information and technology assets. By taking an online cyber security course, you may now learn it from the convenience of your own home. A few more objectives are mentioned below have a closer look at them.
Cyber Security Training Benefits
Reverse engineering, penetration testing, and other cutting-edge cyber security technologies are introduced as part of the curriculum after basic cyber security skills training. This course will benefit you as-
Get to know the cloud computing architecture's security features.
Learn about privacy issues, regulatory restrictions, and audit process methodologies in the cloud environment.
Keep your company's information and documents secure by using technical strategies, tools, and techniques.
Practice cyber security behavior when analyzing and reducing risks.
Career Opportunities & Salary After a Cyber Security Training
The cyber security field is expanding, and there are more employment opportunities than qualified people. More specialized occupations arise as the relevance of cyber security grows. The US Bureau of Labor Statistics projects a 35 percent rise in cybersecurity employment between 2021 and 2031.
Starting as a cyber security expert offers you the chance to explore the information security profession and find a career path that suits your abilities. Here we are mentioning 5 job roles for cyber security.
Source-https://www.bls.gov/ooh/computer-and-information-technology/information-security-analysts.htm#tab-6
1. Position of a Network Engineer
Network engineers construct the computer networks of an organization. They set up, maintained, and supported network hardware. They set up firewalls, switching, and ports. Additionally, this entry-level position in cyber security might help you begin your path toward being an ethical hacker. A network engineer's annual salary in India is roughly 5,10,000.
2. Position of Information Security Analyst
Protecting sensitive information is the primary responsibility of an information security analyst. Analysts in cybersecurity create and carry out plans to prevent cyberattacks. They guarantee that rules are followed. They assess if a cyber threat has to be dealt with or escalated based on the threat. According to Google, the average salary of a cyber security analyst is around 5,70,000 rupees in India.
3. Ethical Hacker
Penetration testers are just another name for ethical hackers. They are network security consultants who track down and use vulnerabilities in the system like hackers. They use multiple software and penetration tools to assess the network. They also create new infiltration tools and record test findings. According to Google, a certified ethical hacker make an average annual salary of around 5,00,000 rupees in India.
4. Security Architect Job
Security architects conduct research and make suggestions for security systems for their organizations. They create highly secured systems capable of stopping cyberattacks. A security architect certifies network, VPN, and router installation. They create organizational policies, procedures, and user guides. Security architects' average salary is around ₹21,80,000.
5. Position of Chief Information Security Officer (CISO)
They work for a company as senior officers. They plan, operate, and maintain data security and risk management strategies to assure the safety of the data. They also engage in stakeholder interaction and often brief them on concerns about information security. The average annual salary for a Chief Information Safety Officer in India is Rs. 22,22,845.
Job role & Key Responsibility
Professionals in cyber security are in charge of protecting webs, data, edge devices, and IT infrastructure on a high level. They are responsible for avoiding data theft, keeping a watch out for attacks, and dealing with them. Many have backgrounds in programming, systems administration, network administration, math, and statistics. These skills are undoubtedly vital for the job role of an IT security specialist because they're not the only ones that matter. independent thought, curiosity, and a desire to acquire knowledge and study are also necessary.
IT security specialists must be up to date with the latest modern strategies used by hackers in the field of hacking as new security risks occur frequently. You will get in-depth knowledge about it through a cyber security course. In addition to the high-level activities listed above, a few tasks performed by IT security teams are:
Establish and put in place authentication and authorization systems and user access restrictions
to monitor the network's and application's efficiency in order to detect any suspicious activities
Regularly audit security procedures to make sure compliance
Edge router prevention and detection technologies can help you prevent unwanted hacks.
Set up configuration management mechanisms to make sure all software is regularly updated.
In partnership with IT operations, develop a disaster recovery/business continuity plan.
Implement all assets, including on-premises and web assets, with regular vulnerability management software.
Teach employees how to recognize strange activities to inform HR and/or team members.
Three Additional Qualities That Cyber Security Professionals Requires
IT security professionals require more than simply technical know-how to thrive. Cybersecurity professionals need to have three critical skills To succeed in their field:
Strategy-
Cybersecurity experts should be able to proactively adopt security controls and safeguards within companies while considering the effects of each decision. Advanced security mechanisms necessitate tactical and strategic evaluations of operations, interconnections, expenditures, and resources. Professionals must stay one step ahead of hackers by knowing how they hack into networks and how to thwart them, as new methods of hacking information emerge all the time.
Communication -
Management and communication skills ensure effective client teamwork. Every employee in a company is affected by security and technology. Security officers can engage in meaningful relationships and contribute to the security system by empowering and training their employees.
Great Learner-
Technical expertise is another vital capability. It requires constant research, education, and obtaining recognized certifications for the speed of advancement in IT security. To be able to deal with complex security concerns, these professionals must constantly master new advanced technology skills.
Our Placement Partners
The Placement Training Program at our Institute is conducted and developed by a group of placement teaching experts with more than ten years of background in training students. We are the only cyber security training institute in Delhi NCR that delivers an accurate blend of analytical and soft skills training. To help students succeed in their studies, Ducat offers them more than hours of hands-on instruction.
A job interview preparation program will be conducted here With professionals.
We will help you finish the technical examinations before going to interviews.
We offer 100% placement assistance.
A robust technique to learn how to interview well is through mock interviews.
Real-time-based projects are those you work on
Experts provide the most up-to-date course material.
Trainees will receive unique instruction to help them become professionals.
We support students with their interviews until they get hired.
We are the only organization that provides free placement services to students at every milestone of their professional advancement.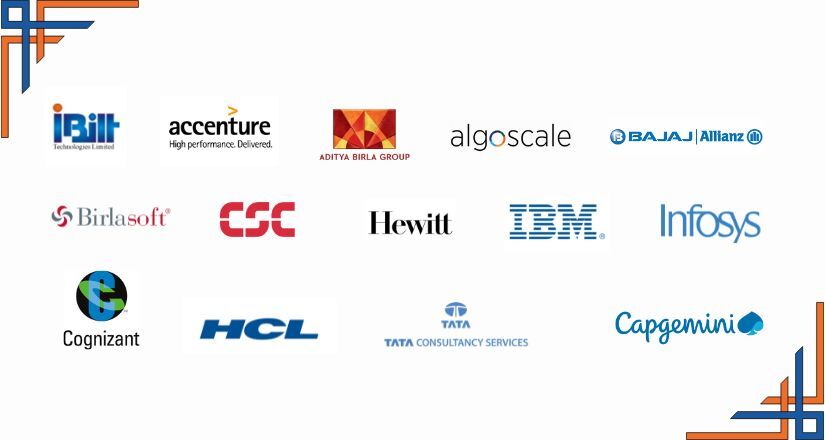 What Can Ducat Do For You?
You may advance your cyber security profession with passion, the appropriate level of expertise, and the required qualifications. You may master the skills you need to become an expert in this quickly expanding field by enrolling in a cyber security course from Ducat. You will learn many techniques in this course to secure your equipment, protect your data, conduct risk audits, meet compliance obligations, etc.
Our Skilled Cyber Security Trainers Profile
Teachers work hard to apply their knowledge to the overall development of their students.
Teachers are well aware of the current need as well as provide industrial training.
Our trainer team includes industry experts with over ten years of training experience.
They not only assist students in completing real-world projects, but they also provide interview preparation and placement training..
During uncovering new skills, our teachers give each student one-on-one attention.
Simple tutoring served to improve student understanding of challenging technical topics.
Our faculty has a history in digital technologies and the service sector.
Cyber Security Interview Questions
1. What is cyber security?
In terms of internet-connected systems, such as software, hardware, electronic data, etc., information security refers to the prevention of cyberattacks. In a computing text, it is linked to "guard against illegal disclosure."
2. What exactly is cryptography?
Cryptography is a process of encoding and transmitting secret data to safeguard information from unauthorized third parties.
3. What is the distinction between a threat, a vulnerability, and a risk?
Threat: Someone who can cause harm by harming or destroying a system's or organization's official data.
example- Phishing attacks
Vulnerability: a weakness in a system that enhances the likelihood and potential threat of threat consequences.
example- SQL injections and cross-site scripting.
Risk- risk is defined as the sum of danger likelihood and impact/loss. If a threat takes advantage of the vulnerability, there could be harm or loss, to put it simply.
4. What divides encryption and hashing?
Reading data is transformed into an unreadable format using both hashing and encryption. The main difference is that although encrypted data may be decoded to get back to the original data, hashed data cannot be processed back to the original data.
5. Why is DNS surveillance necessary?
To translate user-friendly domain names into computer-friendly IP addresses, a service called DNS (Domain Name System) is utilized. It permits the existence of websites with a specific, memorable domain name.
Monitoring DNS records is the only way to ensure that traffic is directed to your website, electronic communications, services, and more in a proper manner.
6. What distinguishes salting from hashing?
Hashing is mostly used for authentication because it is a one-way mechanism that limits data to a fixed-length value.
Passwords that alter the generated hash value are given greater value by the additional step of salting, which is required for hashing.
7. Cognitive Security Explained
Cognitive security is one use of AI technology that focuses on risk detection and physical and digital system protection using human understanding processes.
Self-learning security systems resemble the human brain by using data mining, natural language processing, and pattern recognition.
8. What exactly do you mean by compliance in terms of cybersecurity?
Living according to standards established by a group, the government, or an independent body is compliance.
It aids in setting and accomplishing IT goals as well as in threat mitigation through procedures like vulnerability management.
9. Misconfigured security: What is it?
A security vulnerability occurs when a device, network, or application is vulnerable to attack because of an insecure configuration setting. It may be as easy as maintaining the default username and password.
10. The term "Chain of Custody" means what?
A chain of custody is the probability that the information provided is true and was not changed before being used as evidence.
It is a chronological record of the custody, control, examination, and disposal of physical or electronic evidence that serves as a paper trail in legal proceedings.
Why Choose DUCAT For Cyber Security in Noida?
We Offer the Best Cyber Security Training in Noida by industry experts.
Regular as well as Weekends classes is provided.
We have Expert Trainers with years of Industry Experience.
Trainers of Ducat help every student in live project training.
We also offer 100% Placement Assistance.
We also offer Internships in every field.
Students can come anytime and can access the labs.
We also prepare our students for interview and provide every tool to get a job.
Discussion Zones are also available.
24x7 internet facility.
Students will be working on live projects.
Ducat Noida provides well Recognized Course Completion Certificate with project letter.
Students can retake the class with zero charges.
Helps students to take knowledge of complex technical concepts.
We accept: UPI, Cheque, Cash, Paytm, Credit Card, Debit card and Net Banking.

How Ducat Provides Best Placement Assistance?
Ducat is the best institute for Cyber Security Certification Training in Noida in providing placement assistance to every student.
We also teach students how to build their Resumes.
Our Placement cell helps every student to get a job in MNCs like Tech Mahindra, Wipro, TCS, Accenture, etc.
Internships are also available in Ducat.
SESSION 1
Cyber Security
Trainee Introduction
Introduction To Information Security
Cyber Laws- IT Amendment Act 2008
SESSION 2
Network Terminologies - I
Introduction To Networks
Network Protocols
IP Address
IP Subnet
NAT
DHCP Server
SESSION 3
Network Terminolgy – II
Ports
DNS
VPN
Proxy Servers
OSL Model
DNS Servers
TCP/IP Model
Web Technology Basics
SESSION 4
Information Gathering and Digital Foot Printing
OS Login Bypass
SESSION 5
Introduction to Malwares
Viruses
Worms
Keyloggers
Ransomeware
SESSION 6
Create Trojans
Evade Anti-Virus
Botnets and Rootlkits
Secure System Configuration
SESSION 7
Introduction to Web Architecture and Components
Web Security Misconceptions
HTML Basics
Server Setup
PHP Basics
Basic Web Application in HTML and PHP
SESSION 8
Phishing Attacks
Social Engineering
Email Encryption
Spear Phishing
Fake Emails
Email Tracking and Tracing
SESSION 9
Introduction to Vulnerability Assessment and Penetration Testing
Web Security Standards: OWASP Top 10
Introduction to DBMS
SQL Basics
SQL Injection - Authentication Bypass
SESSION 10
Insecure Direct Object Reference
Sensitive Data Exposure
DVWA Set Up and Configuration
Union Based SQL Injection
SESSION 11
Error Based SQL Injection
Stacked Query Injection
SESSION 12
Introduction to Firewall
Misconfigured Web Application Firewalls
Blind Injection
SESSION 13
Time Based SQL Injection
Post Parameter Injection
Arbitraty File Upload
Application to Automate VAPT
SESSION 14
Introduction To Burp Suite
Brute Force Using Burp Suite
File Inclusion Vulnerability
Command Execution Vulnerability
Authentication Bypass using Burp Suite
Proxy Servers, Intuder, Scanner, Spider, Repeater, Encoder
SESSION 15
Cross Site Scripting (XSS)
Reflected XSS
Stored XSS
DOM XSS
XSS Payloads
Broken Authentication and Session Management
SESSION 16
Cross Site Request Forgery (CSRF)
Missing Function Level Access Control
Invalidated Redirects and Forwards
Tools to Automate VAPT
SESSION 17
Linux Basics
Introduction to Penetration Testing OS
Wordlist Generator
ZAP - Linux Tool
SESSION 18
Introduction to Network Security
Basic Concepts and Terminologies
Basic Network Scanning
Network Attacks
ARP Poisioning
SSL Striping
DNS Spoofing
Network Exploitation Frameworks Xerosploit
SESSION 19
Introduction to Wireless Networking
Understand Security Configurations
Capturing Wireless Communication Packets
Attacks on WEP Encryption
Attacks on WPS / WPA 2 Encryption
Tools to Automate Attacks on Wireless Network
SESSION 20
Introduction to Mobile Platforms
Mobile OS Security Architecture | Android OS
Mobile Malware and Backdoors
Cyber security is the application of technologies, processes, and policies to protect systems, networks, applications, infrastructure, and communications from online attacks. Its goals are to reduce the danger of cyber attacks and to protect against the unauthorized use of equipment, networks, and technology.
When a company has cyber security concerns, a cyber security consultant works independently. You need to have the potential for companies and have knowledge and understanding in the sector together with professional certificates. On an ongoing basis, the majority of businesses employ cyber security specialists.
A person with at least some cybersecurity knowledge has a good chance of getting a job, and this is factual even more so for someone with a specialized cybersecurity certificate than someone who has completed a cybersecurity course. If you have some prior experience, this is especially true.
The cyber security course duration is around 4 to 6 months. Once you complete this training, you will get the certificate, and we will also provide 100% placement assistance until you get placed.
If you have more queries about cyber security then feel free to reach out on 70-70-90-50-90
Yes. you will get 100% placement assistance for cyber security courses online.
Ducat India is one of the leading institutes with 180+ courses in Delhi NCR. We have trained and experienced teachers who will lead you through your promising career. We provide online and offline classes with lab facilities.
An entry-level cyber security professional doesn't require coding. But for cybersecurity experts aiming for mid- or upper-level careers, coding might be required to progress.
Yes, many people from different backgrounds are getting into the cybersecurity sector. However, technical knowledge is essential for cybersecurity courses. You can learn more about it during your training period and upgrade your technical skills over time.
You can begin your journey in IT as an entry-level help desk technician, network administrator, or computer engineer regardless of your background in cybersecurity. Many information security analysts start off their careers as junior analysts of information security after gaining some IT experience. But before getting into this you must have to enroll in cyber security training from a respected institute.